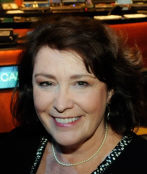 We hear that longtime Fox61 News Director Coleen Marren is leaving. She announced her departure during a newsroom meeting. Here's what we wrote about Coleen 7 years ago when she joined the station:
 From 2010:

 A coup for FoxCT – Coleen Marren is returning as News Director, a position she held back when the station's 10pm news first went on the air in the 90s. Coleen is leaving KDKA in Pittsburgh as News Director; prior to that she has served as N.D. at WCVB in Boston, WISN in Milwaukee and WFXT in Boston. In the early 90s she oversaw the first expansion of the station's 10 pm newscast –including taking it from 5 days a week to nightly, and from half hour to 60 minutes. Prior to her first stint at Fox 61 she was in news management at WTNH and very highly regarded.
She's a class act and we wish Coleen all the best.
Filed under: 1 |